The first World Conference on Ultrasound in Medical Education (WCUME) kicks off today in Columbia, South Carolina. We are looking forward to seeing some of Point of Care Ultrasound's luminaries here.
Richard Hoppmann, the dean of the University of South Carolina school of medicine, the president of the Society of Ultrasound in Medical Education is the principal organizer of the conference. Dr. Hoppmann runs inarguably the most well integrated ultrasound program for undergraduate medical students — we hope to learn a lot from him over the next few days. Abraham Verghese who a frequent contributer to the Atlantic, and nationally recognized for his efforts to return patient care to the bedside will be giving a plenary on "the brave new world of bedside diagnosis". We always come away enriched from lectures by faculty like: Michael Blaivas, Daniel Lichtenstein, Luca Neri, Tomislav Petrovic, Andrew Kirkpatrick, Vicki Noble, and we are excited to hear from those we haven't met.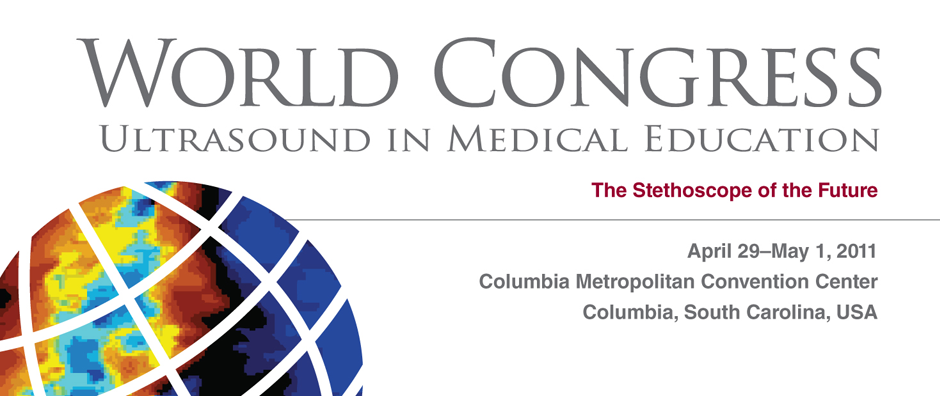 Our own Jim Tsung will be omnipresent. Jim is lecturing on the history of ultrasound and recent advances in technology. Jim will be joined by Sinai faculty Bret Nelson, Phil Andrus and our fellows Rob Arntfield and Ee Tay for hands-on sessions on pediatric ultrasound, ultrasound guided procedures and lung ultrasound.
If you are headed to South Carolina, we'll see you here.