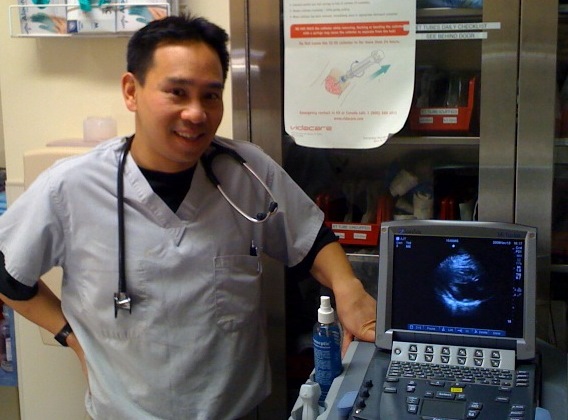 We are very pleased to announce that Dr. Jim Tsung has joined the Mount Sinai faculty and ultrasound division!
Dr. Tsung is a recognized leader in pediatric emergency ultrasound. He has lectured and given workshops on point-of-care pediatric ultrasound nationally and internationally. He has authored several papers on point-of-care ultrasound use during pediatric resucitation and other ultrasound topics related to pediatric emergency care.
He is a former co-investigator for the Pediatric Emergency Care Applied Research Network (PECARN) on studies related to bronchiolitis, head trauma and health disparities. He has served as the inaugural chair of the Pediatric Committee of the ACEP Ultrasound Section and led the first ever point-of-care ultrasound workshop at the Pediatric Academic Societies annual meeting. He is also the chair of the Pediatric Committee for WINFOCUS and Section Editor for the newly created Critical Ultrasound Journal on point-of-care ultrasound.