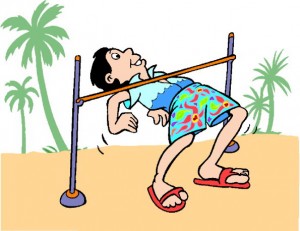 Hyperglycemia is frequently seen in the ED.  Practice variation is common in terms of glucose reduction for safe discharge.  The question is does improving this number benefit our patients??
Study: Driver, B et al. Discharge Glucose is Not Associated With Short-Term Adverse Outcomes in Emergency Department Patients With Moderate to Severe Hyperglycemia. Annals of Emergency Medicine, Dec 2016
Methods: Cohort, retrospective chart review of hyperglycemia patients.
Patients: 422 patients with 566 ED encounters at large volume urban ED.  39% of these patients had a discharge glucose level ranging from 351 to 694 mg/dl.  Type 1 diabetics and those who were treated for hyperglycemia were excluded.
Results: After adjustment for arrival glucose, amount of IV fluids given, whether CMP was obtained and amount of insulin given elevated glucose at discharge was not associated with repeat visits for hyperglycemia, hospitalizations or other adverse events (DKA, Hyperosmolar hyperglycemia).
Discussion: When faced with a patient presenting for hyperglycemia a focus should be placed on looking for secondary causes and not necessarily on reducing the blood glucose level.  According to this study reducing the blood glucose level does not appear to have clinically significant benefits.  If this is true a focus should be placed on ensuring follow up for long term glucose control.     
Guest post Timothy Snow PGY-3