Aspirin and Head Trauma: More Dangerous Than You Think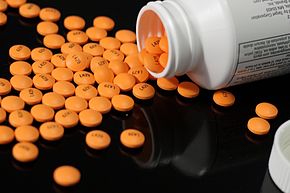 B.L.U.F: In one retrospective study of patients who fell from standing, aspirin was associated with double the rate of traumatic ICH compared to warfarin use.
CONTEXT: We know to treat minor closed head trauma in patients taking anti-coagulants seriously because of their association with ICH even from minor trauma. This practice comes, in part, out of a few retrospective studies. Sarani et al (1) found warfarin use was associated with an OR of 2.75 for a composite outcome of severe head injury after a fall from standing. Nishijima et al (2) found a rate of ICH of 5% among warfarin uses seen in the ED for blunt head injury, though the rate among clopidogrel users was 12%. There has not been a prior study specifically comparing the risk imparted by warfarin relative to aspirin.
STUDY: Prospective cohort study from 2011-2014 enrolling 939 patients who had a ground level fall with head trauma at a hospital with a similar patient profile to MSH (BIDMC in Boston). The outcome of interest was a traumatic ICH. CT was at the provider discretion. Mean age was 78. 71% were on aspirin, 19% on warfarin, 10% were on combination therapy (3).
RESULTS: 4.6% of aspirin users had a traumatic ICH. 2.1% of warfarin users had tICH. 3.9% of ASA + clopidogrel.
PEARL: ASA is associated with a significant risk of traumatic ICH in falls from standing. One can quibble with whether this study's methods were adequate to claim the risk is greater with ASA than warfarin. However, clearly head trauma from a fall from standing in a patient on ASA should be treated as high risk.
Sources:
1) Sarani B, Temple-Lykens B, Kim P, et al. Factors associated with mortality and brain injury after falls from the standing position. J Trauma2009;67:954–8.
2) Nishijima DK, Offerman SR, Ballard DW, et al. Immediate and delayed traumatic intracranial hemorrhage in patients with head trauma and preinjury warfarin or clopidogrel use. Ann Emerg Med 2012;59(460–8):e1–7.
3) RISK OF INTRACRANIAL HEMORRHAGE IN GROUND-LEVEL FALL WITH ANTIPLATELET OR ANTICOAGULANT AGENTS Ganetsky, M., et al, Acad Emerg Med Epub ahead of print, May 5, 2017