Another great day for the Emergency and Critical Care track.
8:15 head and neck US
9:45 Emergency and Critical Care Community of Practice meeting
Michael Blaivas was at the helm as the new Chair of the EM/CC community of practice. Bret Nelson was elected the incoming Secretary, and thus took notes. Apparently poor handwriting and the inability to touch type were not obstacles in the selection process.
11:00 clinical sonography – emergency sonography
1:30Â  transcranial Doppler session
This was an excellent session, with great hands-on instruction by experienced and enthusiastic instructors. They made everything look easy.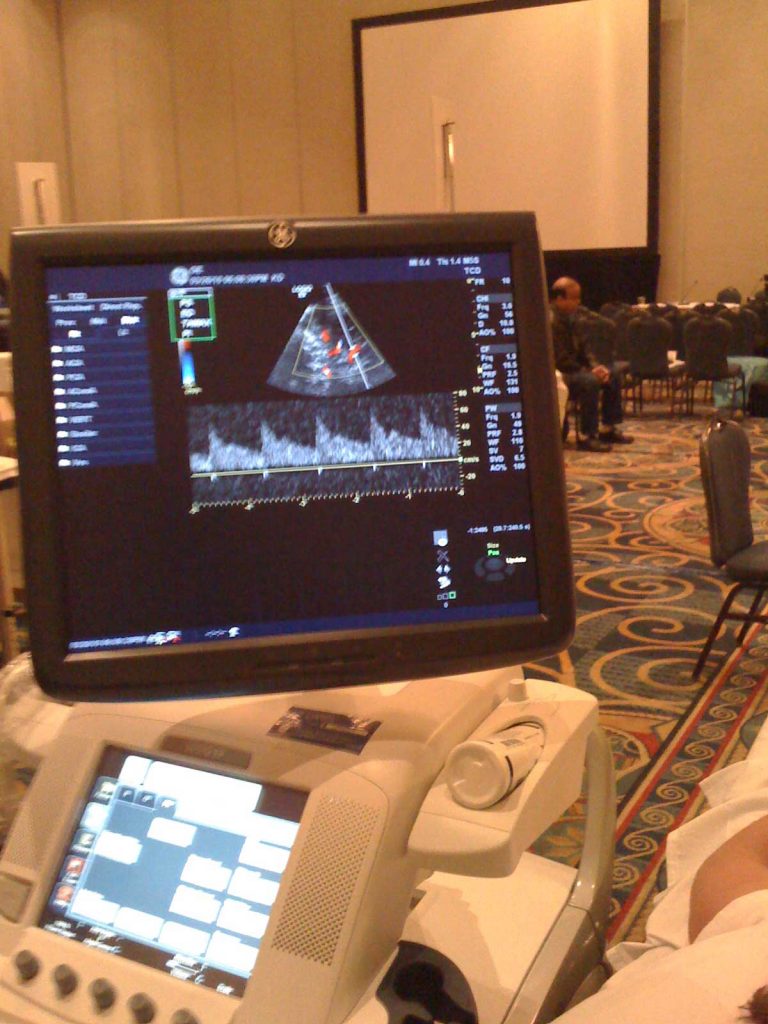 1:30 pm Ultrasound guided procedures in the ED and ICU
4:30 – 5:30 CXR vs. US in the ED/ICU
5:30 – ED/CC meet and greet at hotel pool
Ultrasound leaders from around the country were in attendance, enjoying the beautiful San Diego weather.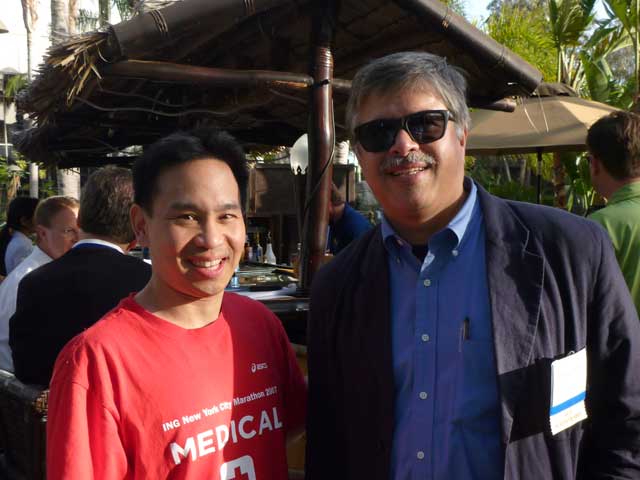 After a long and inspiring day, Phil Andrus, Bret Nelson, Vicki Noble, Chris Fox and his fellows (and significant others) enjoyed a great dinner at Nobu.