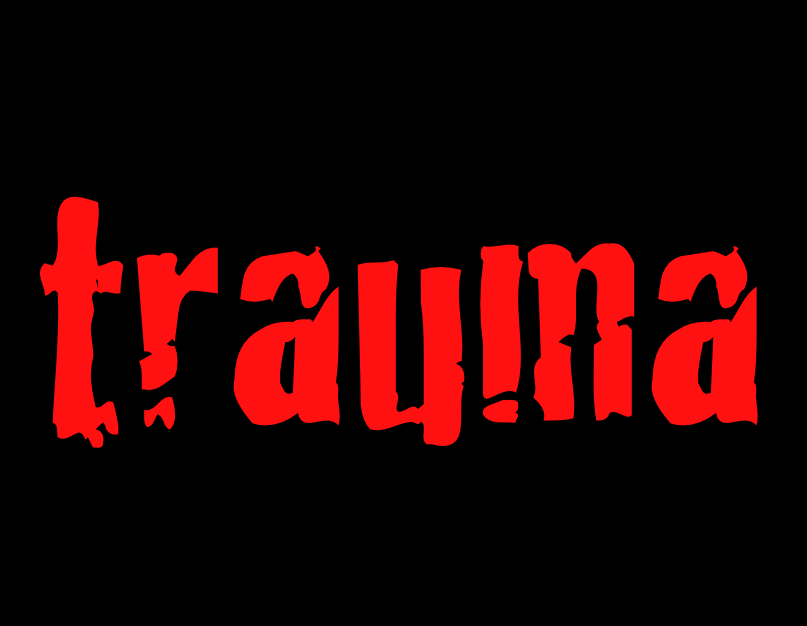 Handout
The trauma handout is available as a PDF here.
References
FAST/eFAST
Heron MP, Hoyert DL, Murphy SL, Xu JQ, Kochanek KD, Tejada-Vera B. Deaths: Final data for 2006. National vital statistics reports; vol 57 no 14. Hyattsville, MD: National Center for Health Statistics. 2009.
Scalea TM, Rodriguez A, Chiu WC, Brenneman FD, Fallon WF Jr, Kato K, McKenney MG, Nerlich ML, Ochsner MG, Yoshii H. Focused Assessment with Sonography for Trauma (FAST): results from an international consensus conference. J Trauma,1999;46:466-72. Price D, Simon BC, Park RS. Evolution of emergency ultrasound. California J Emerg Med.2003;4:82-88.
Kirkpatrick AW, Sirois M, Laupland KB, Liu D, Rowan K, Ball CG, Hameed SM, Brown R, Simons R, Dulchavsky SA, Hamiilton DR, Nicolaou S. Hand-held thoracic sonography for detecting post-traumatic pneumothoraces: the Extended Focused Assessment with Sonography for Trauma (EFAST). J Trauma,2004;57:288-95.
Lichtenstein D, Meziere G, Lascols N, Biderman P, Courret JP, Gepner A, Goldstein I, Tenoudji-Cohen M. Ultrasound diagnosis of occult pneumothorax. Crit Care Med,2005;33:1231-8.
Ma OJ, Mateer JR, Ogata M, Kefer MP, Wittmann D, Aprahamian C. Prospective analysis of a rapid trauma ultrasound examination performed by emergency physicians. J Trauma,1995;38:879-85.
Rozycki GS, Ochsner MG, Schmidt JA, Frankel HL, Davis TP, Wang D, Champion HR. A prospective study of surgeon-performed ultrasound as the primary adjuvant modality for injured patient assessment. J Trauma,1995;39:492-500.
Ma OJ, Mateer JR. Trauma ultrasound examination versus chest radiography in the detection of hemothorax. Ann Emerg Med, 1997;29:312-6.
Abrams BJ, Sukumvanich P, Seibel R, Moscati R, Jehle D. Ultrasound for the detection of intraperitoneal fluid: the role of Trendelenburg positioning. Am J Emerg Med,1999;17:117-20.
Reardon R, Ultrasound in Trauma – The FAST Exam. In sonoguide. Retrieved 3/1/2010, from http://sonoguide.com/FAST.html.
V. Noble, B. Nelson and A.N. Sutingco, Focused Assessment with Sonography in Trauma (FAST): Manual of emergency and critical care ultrasound (1st edn), Cambridge University Press, New York (2007).
Ocular Ultrasound
T Soldatos, K Chatzimichail, M Papathanasiou, et al. Optic nerve sonography: a new window for the non-invasive evaluation of intracranial pressure in brain injury. Emerg Med J 2009 26: 630-634.
Kevin R. Roth, Gregory Gafni-Pappas, Unique Method of Ocular Ultrasound Using Transparent Dressings, The Journal of Emergency Medicine, In Press, Corrected Proof, Available online 25 January 2010, ISSN 0736-4679, DOI: 10.1016/j.jemermed.2009.10.020.
Tayal VS, Neulander M, Norton HJ, Foster T, Saunders T, Blaivas M, Emergency Department Sonographic Measurement of Optic Nerve Sheath Diameter to Detect Findings of Increased Intracranial Pressure in Adult Head Injury Patients, Annals of Emergency Medicine, Volume 49, Issue 4, April 2007, Pages 508-514.
Blaivas M, Theodoro D, Sierzenski P. Elevated intracranial pressure detected by bedside emergency ultrasonography of the optic nerve sheath. Acad Emer Med.2003;10:376-381.
Blaivas M. Bedside emergency department ultrasonography in the evaluation of ocular pathology. Acad Emerg Med.2000;7:947-950.
V. Noble, B. Nelson and A.N. Sutingco, Ocular ultrasound: Manual of emergency and critical care ultrasound (1st edn), Cambridge University Press, New York (2007).
Images
Personal Collection
sonoguide.com
trauma.org
flickr.com
Visible Human Project
Contact
Phillip Andrus, MD, FACEP
Department of Emergency Medicine
Division of Emergency Critical Care
Division of Emergency Ultrasound
1 Gustave L. Levy Place
New York, NY 10024
email: phillip.andrus@mssm.edu