Pediatric Emergency Medicine
About Us
Welcome! The Division of Pediatric Emergency Medicine is an integral part of resident education as we teach pediatric emergency medicine to not only our emergency medicine residents but also our pediatric and family medicine residents. Our mission is to
Our residents spend time rotating through the Mount Sinai Hospital and
The Division of Pediatric Emergency Medicine has seventeen full-time, board certified Pediatric Emergency Medicine faculty dedicated to the care of children across our three dedicated pediatric emergency departments. Our annual patient volume is 25,000 at The Mount Sinai Hospital and 80,000 throughout the Mount Sinai Health System. The Division is housed in the Department of Emergency Medicine and is fully integrated with the Department of Pediatrics.
We have an outstanding three-year Pediatric Emergency Medicine Fellowship program open to pediatric and emergency medicine residency graduates. We provide didactic and bedside teaching of pediatric emergency medicine not only to our fellows but to our Pediatric Residency, two emergency medicine residencies – The Mount Sinai Hospital and Mount Sinai Morningside, and two family medicine residencies, as well as medical students from the Icahn School of Medicine at Mount Sinai. We have highly successful faculty dedicated to ultrasound, simulation, community outreach, research, and education. Our Pediatric Emergency Medicine faculty are leaders here at Mount Sinai, in New York, and around the world.
At The Mount Sinai Hospital, our Pediatric Emergency Department serves as the hub of emergency medicine for the Health System, receiving transfers from around New York City for pediatric specialty care and evaluation. At Mount Sinai Beth Israel, our Division manages New York's only Short Stay Unit for children: an Emergency Department Observation Unit dedicated to the care of children who require one or two days of care.   We collaborate with the clinical team at the Seaver Autism Center at Sinai to best meet the needs of our children and families with autism spectrum disorder and related conditions. 
Pediatric fellowship
The Fellowship in Pediatric Emergency Medicine is an ACGME-accredited training program where physicians with backgrounds in pediatrics or emergency medicine can learn to provide compassionate, evidenced-based, and up-to-date emergency care for children. Since the program's inception our trainees have gone on to accept academic positions across the United States. We pride ourselves in producing clinically savvy and academically productive fellows who look forward to becoming leaders in the field.
Our fellows spend the majority of their time at The Mount Sinai Hospital but also have rotations at Mount Sinai Beth Israel, Elmhurst Hospital Center, and the New York City Poison Control Center. In addition to these four sites, all of the other centers within the Mount Sinai Health System are available to our fellows. These include Mount Sinai West, Mount Sinai Morningside, Mount Sinai Queens, Mount Sinai Brooklyn, and the New York Eye and Ear Infirmary of Mount Sinai. The Kravis Children's Hospital at Mount Sinai is the epicenter for pediatric care within the Mount Sinai Health System and is the referral center for all Health System hospitals.
The Pediatric Emergency Medicine fellows work very closely within both the Department of Emergency Medicine and the Department of Pediatrics. Our fellows provide both lectures, workshops, and bedside teaching to pediatric, emergency, and family medicine residents throughout their training. Research mentors can be found within the Division of Pediatric Emergency Medicine as well as throughout the Departments of Emergency Medicine and Pediatrics.
Our pediatrics curriculum is led by seven knowledgeable and highly experienced, fellowship-trained pediatric emergency medicine faculty. They teach, supervise, and provide our residents with well-rounded exposure to pediatric care and to patients of all ages. Residents do dedicated rotations in the Pediatric ED and, during later years of training, PEM shifts distributed throughout their ED blocks. Residents also spend time in the Pediatric Intensive Care Unit (PICU) at Mount Sinai Kravis Children's Hospital.
Recent Articles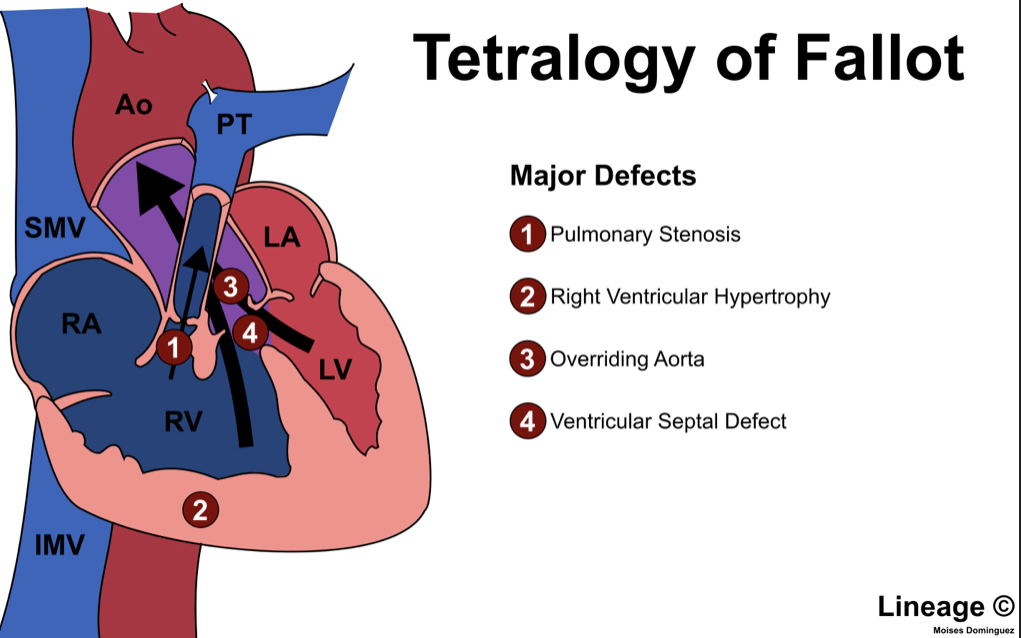 Intro Case Introduction: You are the overnight Peds EM resident and at 3 o'clock in the morning you get a notification (~5 minutes away) that a 4 month old boy with a hx of Tetralogy of Fallot who is awaiting elective repair is coming in appearing severely cyanotic, crying loudly, and hypoxic to ~40%. After […]
A HAT (Hair Apposition Technique) Trick Written by Mike Barsky Lacerations are one of the most common reasons patients present to the ED. Most lacerations require primary closure to avoid infection and achieve a functional and aesthetically pleasing scar. Patients want a repair that is quick, painless, cheap, w/ a low infection rate and minimal […]