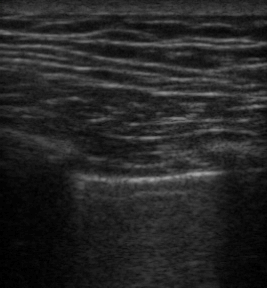 Congratulations to Sinai's own Dr. Jim Tsung, who recently coauthored a major evidence-based consensus guideline on point-of-care lung ultrasound. The manuscript is the result of a multi-national effort by pioneering clinician-sonographers, and was just published in the journal Intensive Care Medicine:
International evidence-based recommendations for point-of-care lung ultrasound.
Volpicelli G, Elbarbary M, Blaivas M, Lichtenstein DA, Mathis G, Kirkpatrick AW, Melniker L, Gargani L, Noble VE, Via G, Dean A, Tsung JW, Soldati G, Copetti R, Bouhemad B, Reissig A, Agricola E, Rouby JJ, Arbelot C, Liteplo A, Sargsyan A, Silva F, Hoppmann R, Breitkreutz R, Seibel A, Neri L, Storti E, Petrovic T; International Liaison Committee on Lung Ultrasound (ILC-LUS) for the International Consensus Conference on Lung Ultrasound (ICC-LUS).
Intensive Care Med. 2012 Mar 6. [Epub ahead of print]
PMID: 22392031