Today's pearl is courtesy of the sea and (the other) JP: how to remove a fish hook from human flesh.
1. Remove any fish hook flair – ie weights, lines, weird hair looking things, etc.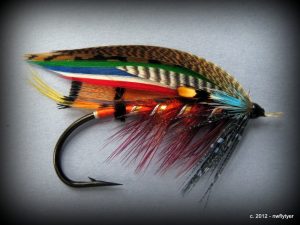 2. Clean the surrounding skin with betadine.
3. Anesthetize the area. If it is a digit, which is common, perform a digital block.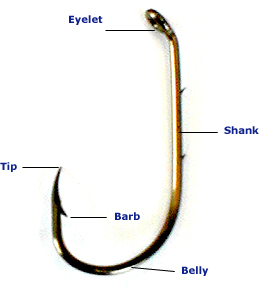 4. Continue to pass the hook forward through the skin until the barb is out. If you try to pull it out backwards, that barb will do some serious shearing.
*Can back it out the way it entered  IF the hook is barb-less.
5. Cut the barbed end off with a wire cutter. Pull the rest of the hook back out the way it entered.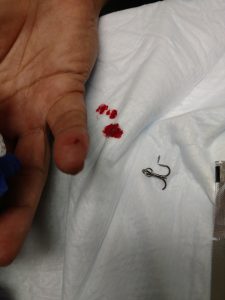 6. If it is deeper / more complicated and you've failed, incise along the body of the hook. Bluntly dissect with hemostats. Remove it through the incision.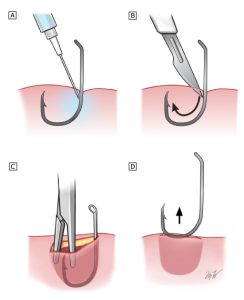 7. Update tetanus. If it was deep or in an infection prone area, consider antibiotics (don't forget about marine coverage).
Special thanks to Dr. Jay Pai for the pearl tip and pics.
Uptodate. Fish-hook removal techniques.