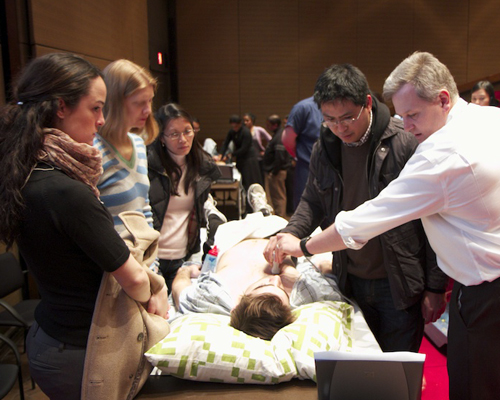 On March 22, 2012 the Division of Emergency Ultrasound will host its annual hands-on CME course at Mount Sinai. Targeted at clinicians in emergency and critical care settings, the course consists of presentations by national faculty and plenty of hands-on scanning with live models.
Course highlights:
Basic to advanced topics covered
Organ system-based approach to bedside ultrasound use
Faculty with international experience in ultrasound education
Diagnostic applications as well as procedure guidance covered
Both experienced sonographers and neophytes will benefit from small group sizes and an interactive course design.
Additional information is available on the CME Course Page, or download our Mount Sinai Ultrasound CME course brochure 2012.
Registration for the course is open!