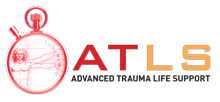 The 9th Edition of Advanced Trauma Life Support(ATLS) has incorporated some important changes, one of which directly impacts the world of point-of-care ultrasound. There is increased emphasis on the FAST examination, and Diagnostic Peritoneal lavage (DPL) is now optional. According to the ATLS 9th Edition Compendium of Changes,
Either DPL or FAST must be taught during the surgical skill station as a method of evaluating the abdomen as a source of hemorrhagic shock
DPL was a required skill station in the ATLS 8th Edition; it is now optional.
Further Reading:
McKenney M, Lentz K, Nunez D, et al. Can ultrasound replace diagnostic peritoneal lavage in the assessment of blunt trauma? J Trauma. 1994 Sep; 37(3):439-41. (PMID: 8083906)
Farahmand N, Sirlin CB, Brown MA, Hypotensive patients with blunt abdominal trauma: performance of screening US. Radiology. 2005 May; 235(2):436-43. (PMID: 15798158)