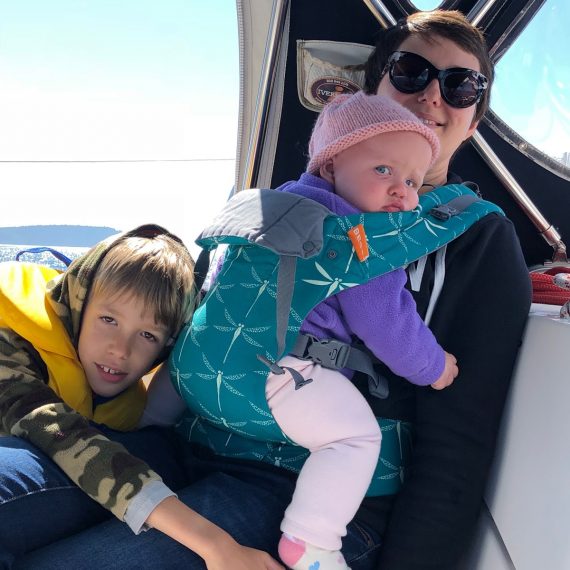 Colleen Smith, M.D.
Associate Program Director, Elmhurst
Academic Interests: Simulation, Medical Education, Wellness
Academic Interests: Simulation, Medical Education, Wellness My Other Interests: Family, Travel, Sailing, Hiking, Eating all the food, Art (Romantic and Art Deco), Reading (Fiction - Sci/Fi, international literature, adventure, mystery, historical fiction; Non-fiction - leadership, biographies of leaders, communication, philosophy) My Backstory in Brief: I was born in Cincinnati, OH and moved around (mostly rural) Ohio, Kentucky, and West Virginia until finally moving to Fort Walton Beach, FL for middle school and high school. I must have missed the cold because I left Fort Walton for the University of Chicago, where I majored in Slavic Languages and Literature and where I met my husband. After college I stayed in Chicago for Teach for America and then managed clinical trials in Oncology at U of C Hospitals while failing to complete a Masters in Education and completing post baccalaureate classes for medical school. I moved to Atlanta, GA for Medical School at Emory. I got married in Atlanta and had my son, Alistair, during my fourth year. I came to New York City with a family for residency at Maimonides. And like many others, I have stayed in NYC for Simulation and Medical Education Fellowship at NYU/Bellevue and am beginning my career in medical education as Associate Program Director and and EM Residency Site Director for Elmhurst Hospital. I have since also had a second child, Mary Laurel, who is almost one year old.